Dalilah Muhammad was driven every step of the way to improving her women's 400m hurdles world record here tonight as she won gold in 52.16, a couple of pounding heartbeats ahead of her 20-year-old US rival Sydney McLaughlin.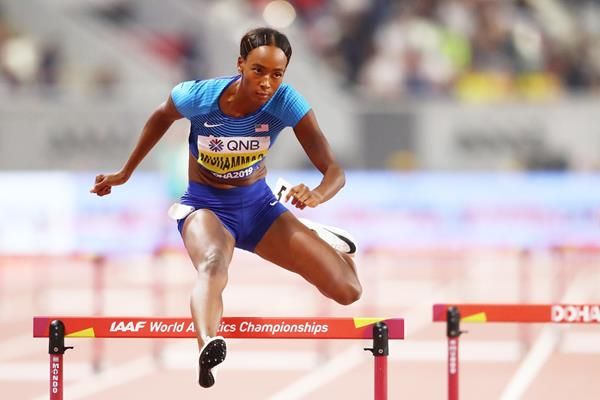 The latter was rewarded with silver in 52.23 – just three hundredths of a second off Muhammad's original record – after a performance that hinted at riches to come in future years.
"This means so much," said Muhammad, the 29-year-old Olympic champion who, at the US Championships in Des Moines, bettered the 2003 world record of 52.34 set by Russia's Yulia Pechonkina, recording a time of 52.20.
"It's difficult to describe. I just wanted the world title so much but to break the world record again I fantastic.


"I just decided to go for it from the start and I felt Sydney coming at me around hurdle nine. Then I just gave it everything I'd got. It hasn't really sunk in yet but it feels good."
McLaughlin commented: "I knew it would be fast but I didn't think it would be that fast. I did everything I could and at least US got one-two. I gave it everything I had, I'm still young, and every day is a new experience for me."
There had been echoes in this match-up of the women's 400m final of the previous night, with the 29-year-old Muhammad facing a youthful threat as Rio 2016 champion Shaunae Miller-Uibo had with Salwa Eid Naser.