Tina Weirather of Liechtenstein and Ester Ledecka of the Czech Republic skied the fastest training runs at Lake Louise ahead of the ladies' downhill opener this week. Wednesday's training run was canceled by the jury due to unfavorable course conditions following overnight snowfall that day.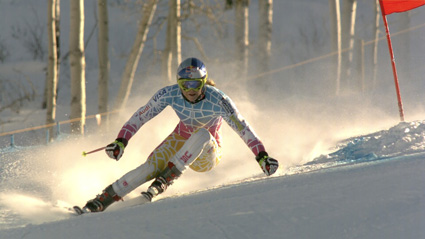 In Tuesday's training run, Weirather clocked a time of 1:51.41 through fresh snowfall. Results were quite tight as Italians Elena Fanchini and Sofia Goggia were both within 0.03 seconds of the lead time. The top-nine times were all within a half second of each other.
Thursday's training run on a harder surface and with clearer conditions produced faster times across a wider spread. Lindsey Vonn gave multi-sport talent Ledecka the closest chase at 0.15 seconds back, and Weirather clocked into third at 0.54 seconds from the lead. 
The ladies all look forward to the first downhill of the season at Lake Louise on Friday starting at 12:30 MST/20:30 CET.