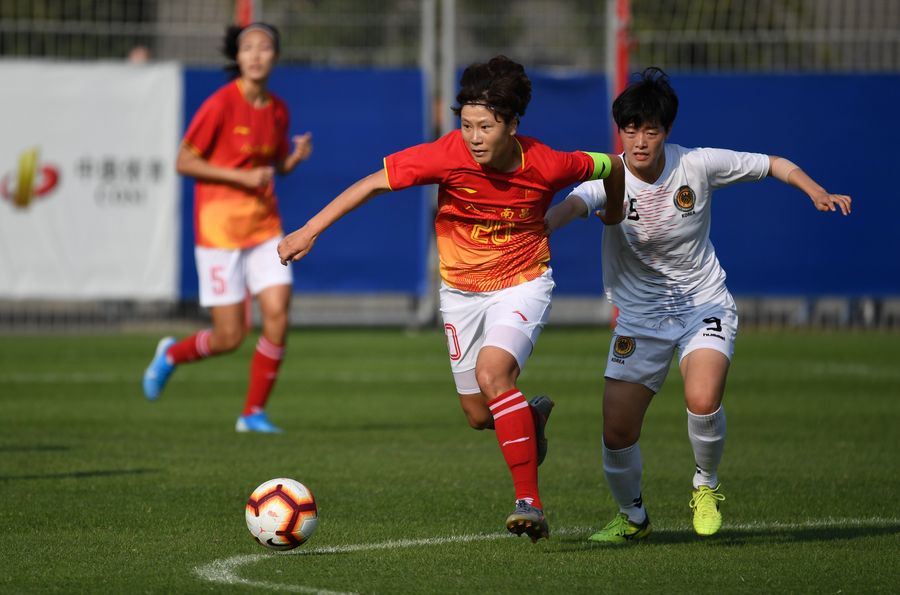 Three players will join the Chinese women's football team, who are currently training in Sydney, Australia, after being quarantined in Thailand.
Zhang Rui, Fang Jie and Li Mengwen on Friday departed from China for Thailand, where they will be put under quarantine and observation.
They will train in Thailand until March 2 when they fly to South Korea to join the Chinese side, who will arrive there from Australia the same day.
China will face South Korea in Seoul on March 6 in the first leg of the 2020 Olympic qualification playoffs.
After the tie, the three players will fly with the Chinese side back to Sydney to prepare for the second leg slated for March 11. Approved by the Asian Football Confederation, China has chosen Sydney as the location to play the home leg.
A Chinese Football Association source said on Friday that these three players could not get visas to enter South Korea amid the COVID-19 virus concern, so they had to go to another country and stay there for several days to meet the quarantine demands of South Korea and Australia.
Four Chinese players, including the star player Wang Shuang, had to sit out China's qualifying campaign as they were stranded in the outbreak epicenter Wuhan, which has been locked down since January 23