Cosmetics brand Poppy Sloane has relaunched its Tres Chic Mascara with a new Vegan formulation.
Unlike traditional mascara that coat the lashes, Tres Chic is a tubing mascara so "wraps" the product around each eyelash creating a waterproof tube which adds volume.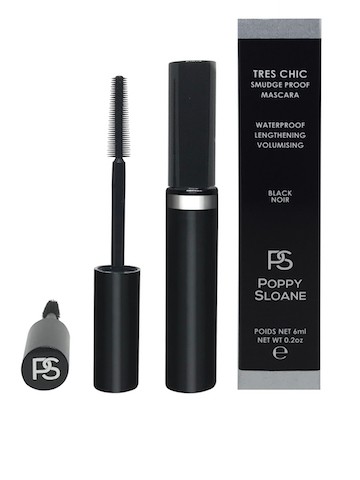 Launched originally in 2015, Poppy Sloane founder Jacky Vincent had searched for a mascara that she could apply and not think about for the rest of the day. The original mascara contained a small amount of ethically-sourced Beeswax and, although cruelty free, was not vegan friendly.  
In addition to the removal of Beeswax, the formulation now includes Bamboo to add volume. Bamboo has the added bonus of having anti-microbial properties therefore reducing risks of eye infections. 
The mascara's packaging has also been redesigned and now features a smaller plug in the bottle allowing exactly the right amount of product on the mascara brush. 

Poppy Sloane retails at £15.00