Intensive eyelash conditioning serum


I loved this product, me and my daughter tried the eyelash conditioner. Neither of us have very thick or long eyelashes so were thrilled when we saw this. We applied it twice daily and got a much fuller eyelash, much stronger which in turn gave you more of a fuller effect. I applied our normal mascara and the results we got were a real boost for both of us. Well done Elizabeth Grant. This is a well kept secret that more women need to know about.10/10


Transform your thin, damaged eyelashes into the eyelashes you've been dreaming of. The Intensive Eyelash Conditioning Serum contains essential nutrients, vitamins, and minerals to help repair and strengthen damaged eyelashes, resulting in eyelashes that appear fuller, thicker and longer.

How to use: Apply twice daily. For sensitive eyes, apply only at night.





Lip Exfoliator 2.5ml & Conditioning Balm 2.5ml

Love it, love it, love it!!! Great product especially for the nearing winter months. We all get the lipbalm out when the cold weather comes along. The exfoliator gently removes the dry skin cells using natural rice granules and makes them feel divine, after apply the balm and they feel like heaven. Well recommended 10/10

Ever wonder if you can have beautiful lips without using a heavy waxy lip balm?
Can You Keep a Secret delivers a one-two punch that gets your lips smooth and luscious. This lip treatment duo consists of an exfoliator and a lightly textured deep conditioning balm with anti-aging actives that target the symptoms of dry and lined lips at the source.
Start by using the gentle exfoliator to lightly remove dry skin cells with natural rice granules and help prime the lips for the balm.
Next step, apply the clear conditioning balm and never experience another make-up beauty faux pas again. Infused with moisturizing Torricelumn™ this balm is formulated to soothe and smooth your lips, giving you with luscious volume. Can You Keep a Secret repairs and softens, giving your lips for the perfect pout.
KEY ACTIVES
Socializer Can You Keep A Secret Lip Exfoliator:
Torricelumn™, Panthenol (Vitamin B5), Cucumber, Rice Exfoliator.

Socializer Can You Keep A Secret Conditioning Balm:
Shea Butter, Torricelumn™, Tocopheryl Acetate ( Vitamin E), Collagen, Sodium Hyaluronate.
How To Use:
Twist the black dial 3 clicks. Push the lips to activate the gentle massage effect, and use the gentle exfoliator to lightly remove dry skin cells from your lips. Apply the balm to soothe and smooth your lips for all day moisture. For best results, use the exfoliator 2-3 times a week, or as often as needed.



Light Up Your Lips - Shimmering Red - 6 mL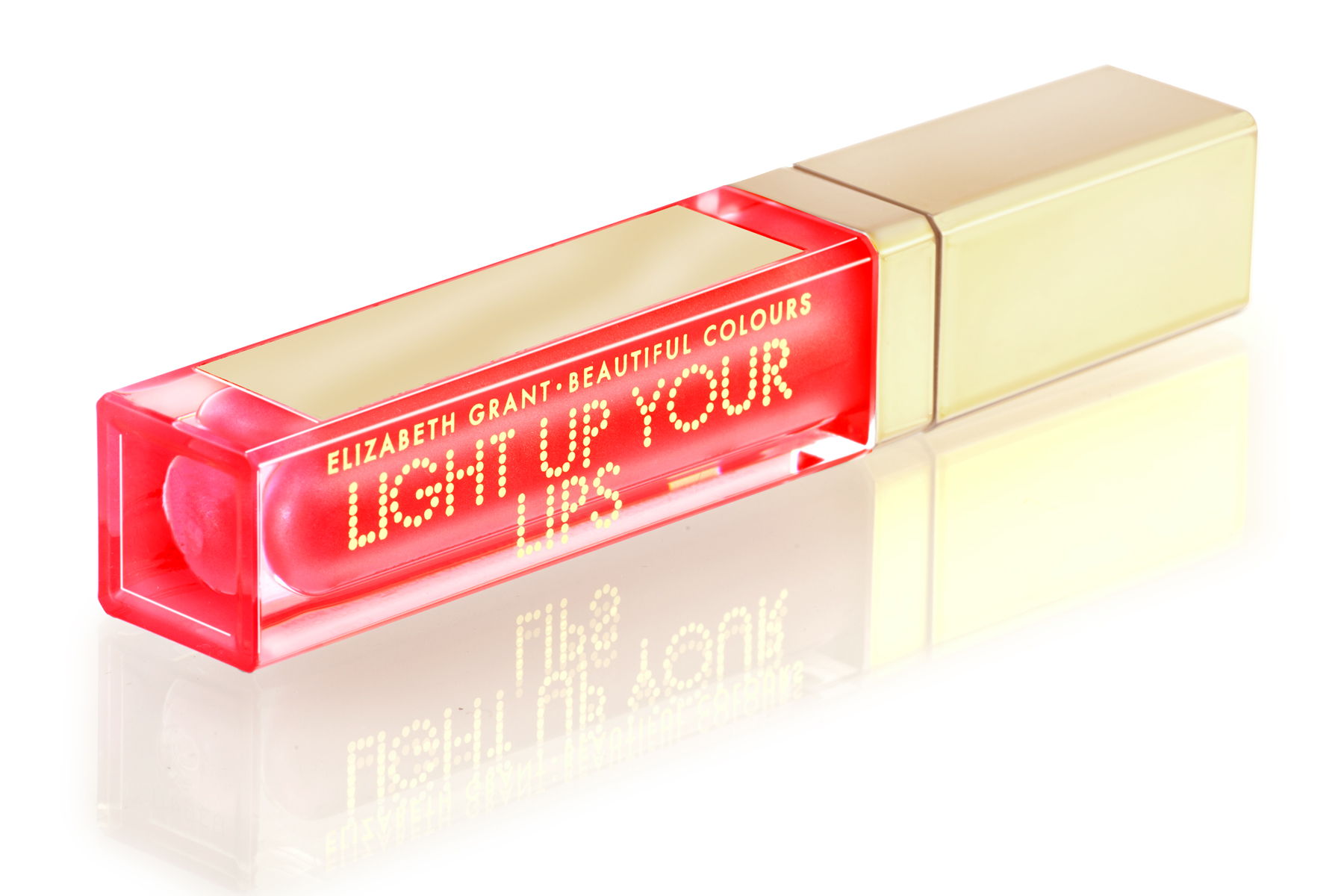 Refresh your gloss effortlessly in any situation using the gentle glow of a LED light and glamorous gold mirror attached to the tube. Never be without sparkling lustrous lips again.
Contains moisturizing Torricelumn making lips appear fuller and smoother with every application. Available in a wide range of beautiful shades from feminine neutrals to fierce brights.

Hand and Foot Cream


The Elizabeth grant hand and foot cream is lovely, it smells heavily of Camphor which is so comforting you can feel it working straight away. Non greasy and quickly absorbed, and item that should be in everyones handbag. Great for the winter months also. 10/10


Active ingredients:
Torricelumn™: Elizabeth Grant's superior moisturizing compound
Camphor: soothes and refreshes aching hands and feet
How to use:
Apply morning and night to moisturize and soften dry skin.
The Socializers Daily Cleanse



I love this product. I love the fact that it's a foam so it light and really fresh, I use it every day and my skin just feels really glowing. I would recommend this to anyone who likes a light cleanser and likes even more a fresher looking skin. I have had not spots or blemishes for about a month now, even as the montly cycle comes around. Together with it's partner the Daily tone, a gel form toner that clears out all the dirt, you really will love them.



Start your day off the right way: with a clean and beautiful skin.

Days can be long and nights even longer, use Daily Cleanse facial cleanser morning and night to purify skin by removing oil and grime.

This super Foaming Gel Cleanser gets skin squeaky clean for whatever lies ahead.


DIRECTIONS: Using your fingertips lather a small amount of cleanser over the entire face. Rinse off with warm water. Pat dry with a soft towel. Complete the cleansing process with The Socializer Daily Tone. For best results, use daily morning and night.

The Socializer's Daily tone


Comfort, soothe, and condition your skin.
This Gel Toner gently removes dead skin cells and reduces oil to reveal radiant, fresh, healthy looking skin.
Daily Tone is a mild toning gel that removes deep down dirt without over drying.
How To Use: Eliminate any remaining dirt and grime by applying with a cotton ball to face and neck area after cleansing, morning and night. For best results, apply moisturizer after use.